Choose the best Shower Enclosure for your Bathroom



When it comes to bathroom planning one item to plan to feature is the shower enclosure. If space allows you to have a separate shower area to the bath there are amazing choices available.
The challenge is how to choose and what is the difference between them.
Quadrant shower enclosure
Essentially a quadrant is a quarter of a circle. So the shower tray has a right angle against the wall with a semi circle on the outside. The quadrant shower enclosure doors glide on runners to form an opening into the shower area. The quadrant shower enclosure makes the most of space available. Clever design gives a sleek look to the room. The curve area allows seamless ease of use of the sliding doors. This style comes in a variety of sizes. It is possible to have a single door or double doors.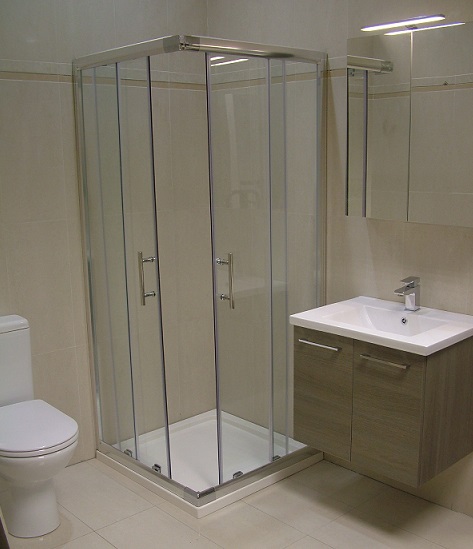 Corner entry shower enclosure
Corner entry doors are fitted on a square shower tray. The two doors slide back allow access to the shower area from a corner point of the tray.  They come in a selection of sizes and include the possibility of an off set door on a large tray. The door systems have rollers top and bottom and  come with a quick release easy to clean mechanism.

The corner entry shower enclosures are all made of thick safety  glass.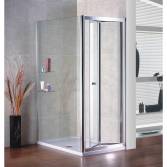 Bi fold shower enclosure
A bi fold shower enclosure is fitted on a square shaped tray.The doors are fitted with one or two side panels depending on the position in your bathroom. The doors open inwards from the frame into the shower area, when closed they provide a great water tight solution for your shower enclosure. As with the other door styles the bi fold has a quick release and easy to clean mechanism. This style is a great choice if space is limited as the door doesn't lean out into the bathroom space. Bi fold shower enclosures comes in different sizes to fit the appropriate tray.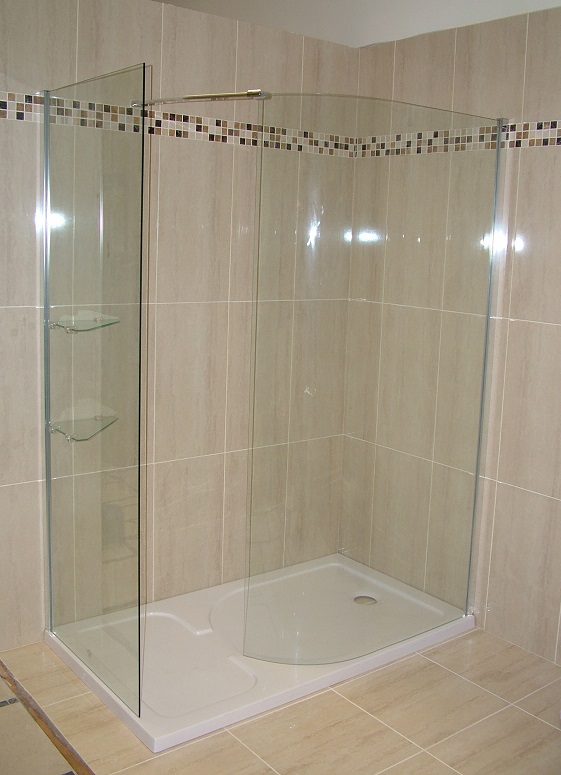 Walk in Shower
A walk in shower is usually fitted in the space a bath would normally take up. This trend has become popular especially in properties where there is a second bathroom or en suite. The tray replaces the bath and comes in a 700×1700 mm size. It is usually fitted with an end panel and a side panel allowing a walk in area to the shower enclosure. All the doors and panels are made with thick glass for safety.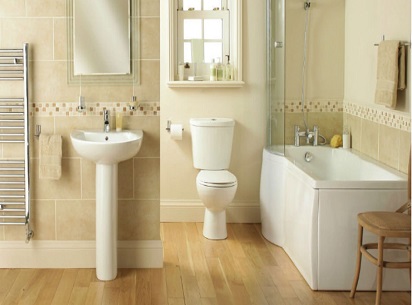 P- shaped bath
 The P shaped bath is an interest solution to a household that some like to shower and some like to have a full bath. One end allows for that luxurious soak and the other gives you the room of an independent shower enclosure. Over bath shower door is fitted at the shower end.

Check out our full range of product 
Call +353 (0)1 4600300 more information and delivery details.