Are you stuck for ensuite design ideas? Need ensuite bathroom inspiration. Typically, in most modern homes your en-suite is the smallest room in the house.It often has just enough room for the essentials.

Yet with some good product choices and a bit of  inspiration and clever styling you can transform your en-suite into a great functional space.
Browse our gallery and get inspiration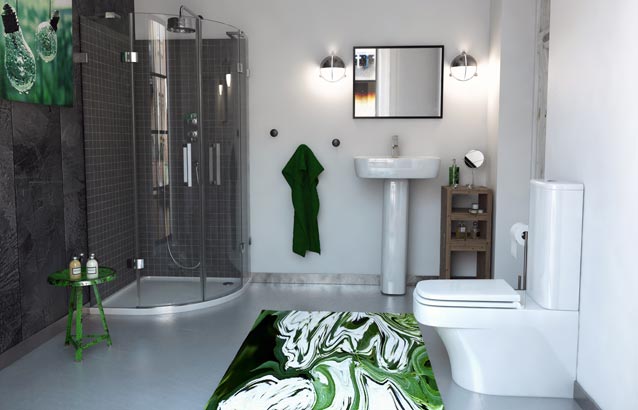 Ensuite  design ideas  for small rooms
Create a sense of space in a small en-suite bathroom
•   Keep the lines clean crisp and contemporary to achieve the illusion of space.
•   Use light minimal window covering. This allows as much light as possible into the room.
•   Place a good mirror light over your basin or vanity unit this gives an illusion of space.
•   Clever storage is essential so you can clear away the clutter of all your daily essentials.
•    Check out our bathroom furniture for neat wall hung units
•   If space is very limited use a storage chest or cabinet close by in your bedroom.  A clever way to accommodate  items like hair products and creams.
•   White creates a sense of space so paint or tile walls in white or very light shades of cream.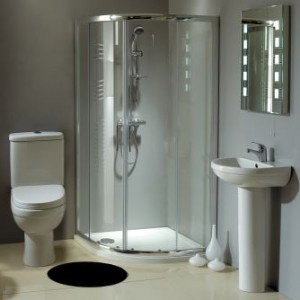 Design ideas
Your en-suite is the opportunity to create a complete personal space away from the hustle and bustle of the rest of the house.
If space allows, consider the luxury of a soak in a free-standing bath or a large walk in shower. Topped off with an invigorating rain head.
Go all out with a double basin with vanity to avoid morning rush arguments!
Marble tiles are luxurious as well as long lasting, plus they complement contemporary or traditional styles.
Install a heated towel rail to keep you and your towels warm and they add style to your en-suite.
The colour scheme ought to complement your bedroom décor. This doesn't have to be a replication of your bedroom style, however using accents of colour in fabric, blinds and linen will create a peaceful marriage of the two rooms.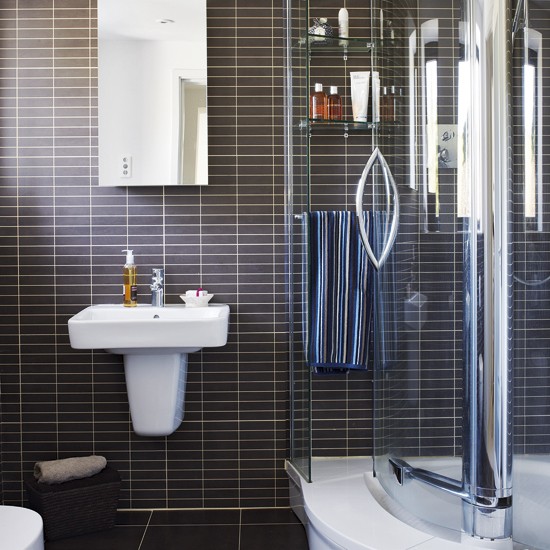 A well-appointed en-suite room that makes good use of the space can add approximately 5% to the value of your home.
Phone +353 (0)1 4600300 to speak to one of our helpful staff